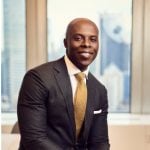 Stanley Montfort
Real Estate Advisor®
A little about me
Stanley Montfort is committed to providing a customized and rewarding real estate experience for home buyers and sellers in the NYC market. As a customer-focused broker, he stands out for his dedication to ensuring that his client's needs are fully understood and executed without compromise. Stanley provides a complete suite of real estate solutions that supports his clients in achieving their unique needs, whether seeking to earn top dollar for their property or finding their dream home.
Stanley honed his skills in real estate while working at Leslie J. Garfield, a leading townhouse brokerage firm that has consistently ranked prominently for its exemplary performance where he stood up the Harlem Townhouse Market for Leslie J. Garfield.
Stanley has had a vibrant and diversified career that spans the legal, banking, and technology industries. Having served in the navy for 8 years, the Wall Street banking system and the tech space, Stanley leverages his profound wealth of experience to help his clients achieve their real estate objectives. He applies innovative marketing strategies, strategic thinking and exudes utmost professionalism and integrity in every deal. A savvy negotiator with strong analytical skills, Stanley has successfully navigated even the most challenging real estate deals to deliver the desired results. He helps clients preserve their capital through real estate by connecting them with the lucrative opportunities to increase their cash flow.
A devoted ally to his clients, Stanley provides a positive and engaging real estate experience marked by complete transparency, data-driven financial decisions and honest conversations. Above all else, Stanley strives to earn your trust. He takes it as an honor to help you through this important life decision, and he looks forward to bringing your real estate vision to life!
Stanley is originally from New Jersey, and is a graduate of Fordham University, where he completed his JD, and Masters in International, Political, Economy, and Development.