2001 5th Ave 3 townhouses with elevators
About the Author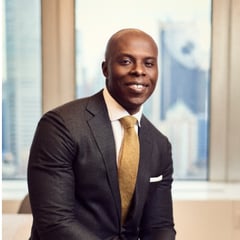 Since the start of the pandemic, Stanley Montfort has played a crucial role in facilitating over one billion dollars worth of brownstone sales in New York City.
He is a recognized expert in the city's brownstone and townhouse market, with extensive experience in both sell-side and buy-side brownstone transactions, thanks to his military and law background.
Stanley honed his real estate skills at Leslie J. Garfield, where he established the Harlem Townhouse Market, and has assisted in numerous co-ownership transactions, including more complicated deals involving SROs, seller financing, negotiating with tenants, and leaving all parties satisfied.
With a vibrant and diversified career spanning the legal, banking, and technology industries, Stanley brings a wealth of experience to help his clients achieve their real estate objectives. He applies innovative marketing strategies, strategic thinking, and utmost professionalism and integrity to every deal. As a savvy negotiator with strong analytical skills, Stanley has successfully navigated even the most challenging real estate deals to deliver the desired results.
Moreover, Stanley provides a personalized and engaging real estate experience marked by complete transparency, data-driven financial decisions, and honest conversations. He strives to earn his clients' trust and is committed to ensuring that their needs are fully understood and executed without compromise.
Originally from New Jersey, Stanley is a graduate of Fordham University, where he earned his JD and Masters in International, Political, Economy, and Development. Whether you are looking to earn top dollar for your property or find your dream home, Stanley is the no-brainer choice to help you achieve your real estate goals.