Are you considering relocating to a brownstone in NYC? If so, brownstones are a fantastic investment in NYC. Whether you're a novice buyer or just new to brownstones in NYC, here are 7 tips to make the process go smoother.

1. Know the Right Questions to Ask
Knowing what questions to ask when shopping for a brownstone is a good way to make sure you've conducted thorough due diligence on the property. Specifically, is your brownstone a landmark property? Are you limited in the colors you can paint your facade or the type of windows you can install because of NYC landmark regulations? Ask the listing agent if there are any major renovations or repairs that you can expect to have done within the next year.
Lastly, look into the surrounding neighborhood. Specifically, what is the condition of the surrounding brownstones located in the same neighborhood or block? How close will you be to amenities such as markets, banking, restaurants, coffee shops, etc.? What is the area's crime rate? If you have children, ask how high the school district ranks, etc.
If you have time, walk around the neighborhood and talk to the people who live in the community to find out more information and to figure out if you're a good fit.
Do a Title Search
You should do a full title search on your brownstone to ensure the property is clear of any liens, code infractions, and/or open permits with the NYC Department of Buildings. These issues can drag out the sale by weeks or perhaps months. As such, it's best to get ahead of the process and know what's wrong with the property ASAP so that you can address them immediately.
Also, understand that a majority of brownstones in NYC are over 100 years old or more. Brownstones are frequently renovated or remodeled; thus, there's a higher chance that the property may have a mechanic's lien or open work permits.
Your lawyer will also perform due diligence and may uncover liens or building violations. You can likewise go to the NYC Department of Building's website to do your own research.

Be On The Lookout For Potential Legal Issues
Prospective buyers should first contact the New York City Department of Buildings (DOB). Specifically, the DOB keeps updated construction license records, code & zoning infractions, and the latest Certificates of Occupancy for each property located in New York City. These records are easily reviewable online.
The DOB also has details about the legal use of the brownstone, as well as zoning information.
An extensive search of public records for a brownstone should likewise consist of reviewing any available court records, paying special attention to any existing judgments or liens, and evaluating property tax records to ensure that the property taxes are current.
Another thing to consider is whether the property was formerly an SRO. Keep in mind that this may create issues when remolding the property and obtaining a new Certificate of Occupancy.
Overall, public records for New York City brownstones are readily available in numerous locations. A brief online search can expose prospective issues impacting the property.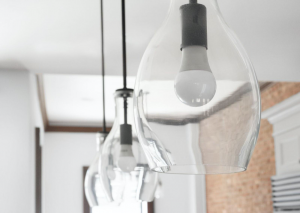 Take Note of Costs and Expenses
Before purchasing a brownstone, a buyer should thoroughly understand the expenses associated with owning one. While the purchaser will not be accountable for a regular monthly apartment or co-op charges, she or he will be solely responsible for costly repair work products, such as the boiler or HVAC.
A smart purchaser will have a total understanding of all expenses connected with owning the townhouse before completing the due diligence phase.
Also, keep in mind that if the brownstone is a multi-family structure, there may be extra upkeep and maintenance costs.
The buyer should evaluate the condition and age of any home appliances, the HVAC system, and the roofing to determine if repair work or upkeep expenses are needed. Utilities, real estate tax, and other costs can be assessed by contacting the appropriate utility company and reviewing public records for the property.
A Thorough Home inspection Can Save You Thousands
A thorough home inspection can save you hundreds and thousands of dollars down the road. For example, a comprehensive home inspection can reveal an expensive mold problem going on behind your brownstone walls. Structural and Environmental issues can also be discovered via specialized home inspections.
Furthermore, you should stay away from brownstones that have structural damage. A structural engineer should be consulted to evaluate the property if a home inspection suggests structural issues.
Overall, don't ignore any red flags, if you are purchasing a brownstone or home, do not skimp out on the general inspection as well as any specialized inspections.

Consider Installing A Remote Doorman System
Most brownstones and townhomes do not have concierges or doormen to accept your shipments. If you don't work from home or travel a lot, this could become an issue. As such, you should seriously consider setting up a remote doorman system, such as Virtual Doorman, if one is not already installed on the property. Another option is to install a lockbox, which includes a smart lock with an integrated scanner that can be utilized with any container/package.
The Importance of a Final Walkthrough Before Closing
Anything can go wrong before it's time to close on your home. As such, protect yourself by conducting a final walkthrough before your scheduled closing date to ensure that the property is in the same condition that it was when you signed the sales contract.
Keep in mind, the purpose of the final walkthrough is not to be nitpicky. Instead, you're looking out for major issues such as broken pipes, missing appliances, etc.

Final Thoughts
Purchasing a brownstone in NYC requires asking a lot of questions and conducting thorough due diligence. Despite the fact that the process can be frustrating at times, in the end, it's better to be safe than sorry.
However, if you're fortunate to have healthy capital and a flexible budget to completely renovate your townhome, then some of the red flags mentioned above may not alarm you as much. On the other hand, if this is your first investment property, and your budget requires that you remain conservative, acquiring a townhome with a lot of red flags and legal issues may not be the smartest financial decision. Overall, an experienced real estate agent should make the process a little easier.
Schedule a call with me here if you have any interest in obtaining a complimentary valuation for your home or buyer consultation.
Connect with me on Linkedin or Instagram for more information on the townhouse and multifamily market.
Authored by: Stanley Montfort
To see townhouse inventory, click here.